Authority Magazine
/ January 12, 2023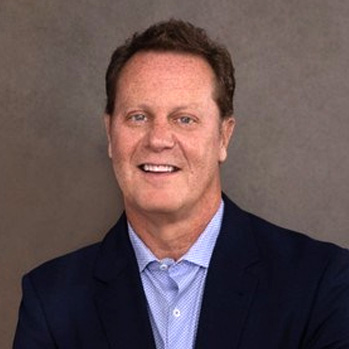 An Interview With Jason Hartman
As a part of my series about the 'Five Things You Need To Know To Succeed In The Real Estate Industry', I had the pleasure of interviewing Jamie Schwartz.
Jamie Schwartz is the President of Hudson Valley iCampus, a 2-million-square-foot, 25-building portfolio of life sciences, pharma, warehouse, industrial, flex and office space on 207 acres in Pearl River, N.Y. Schwartz is responsible for all leasing, marketing, operations, management, construction and development of the property, as well as the operations of the onsite 23-megawatt central utility plant. Prior to being named President of Hudson Valley iCampus by Industrial Realty Group, LLC in 2021, Schwartz spent 18 years as Executive Vice President of GHP Office Realty, LLC in White Plains, N.Y. He was responsible for overseeing the leasing, management and construction of GHP's multimillion-square-foot portfolio, as well as managing GHP's third-party broker representation business. Schwartz also was an integral member of the acquisitions, sales and debt-placement teams as well as a seasoned investor.
Throughout his career, Schwartz has negotiated and closed new leases, renewals, financings, acquisitions and sales deals worth more than $2 billion and comprising approximately 12 million square feet. Schwartz also is an experienced attorney specializing in commercial real estate transactions and financing, litigation, and entertainment law.
Thank you so much for doing this with us! Can you tell us the "backstory" about what brought you to the Real Estate industry?
In law school I became interested in real estate law. I started practicing landlord/tenant litigation at a law firm in New York City after law school. That experience taught me how to think on my feet since I had to appear in court before judges every day. From there, I went on to Robert Martin Co., a prominent commercial real estate owner/developer in Westchester County, as assistant general counsel. I was initially hired to deal with L&T issues with the company's 200 commercial tenants. Eventually I was able to expand my expertise to include transactional commercial real estate — negotiating and drafting purchase and sale agreements, financing documents, performing closings for acquisitions and sales as well as negotiating and drafting commercial leases. Since the legal team was part of the leasing department, I not only became an expert leasing attorney but also was able to learn the business side of commercial real estate.
After eight years at Robert Martin, I had an opportunity to go into the music business, as Senior Vice President of business and legal affairs at Loud Records (an RCA Records/BMG company, having annual sales of $100 million at the time). After my stint at Loud Records, I raised a few million dollars from investors and started a new media business that created lifestyle internet portals focused on different music genres.
Then the internet bubble burst so I returned to my roots as an attorney, practicing commercial real estate and entertainment law at a boutique law firm in NYC. I ended up joining one of my clients, GHP Office Realty LLC, in White Plains N.Y., not as an attorney but as Executive Vice President. I spent about 18 years at GHP and was responsible for the leasing, management, and construction as well as legal oversight, of their multimillion-square foot office, flex, warehouse and retail portfolio.
Read full article