Press Release
/ April 13, 2022
Hudson Valley iCampus Welcomes Momentive Performance Materials to its Innovation and Business Campus in Pearl River, N.Y.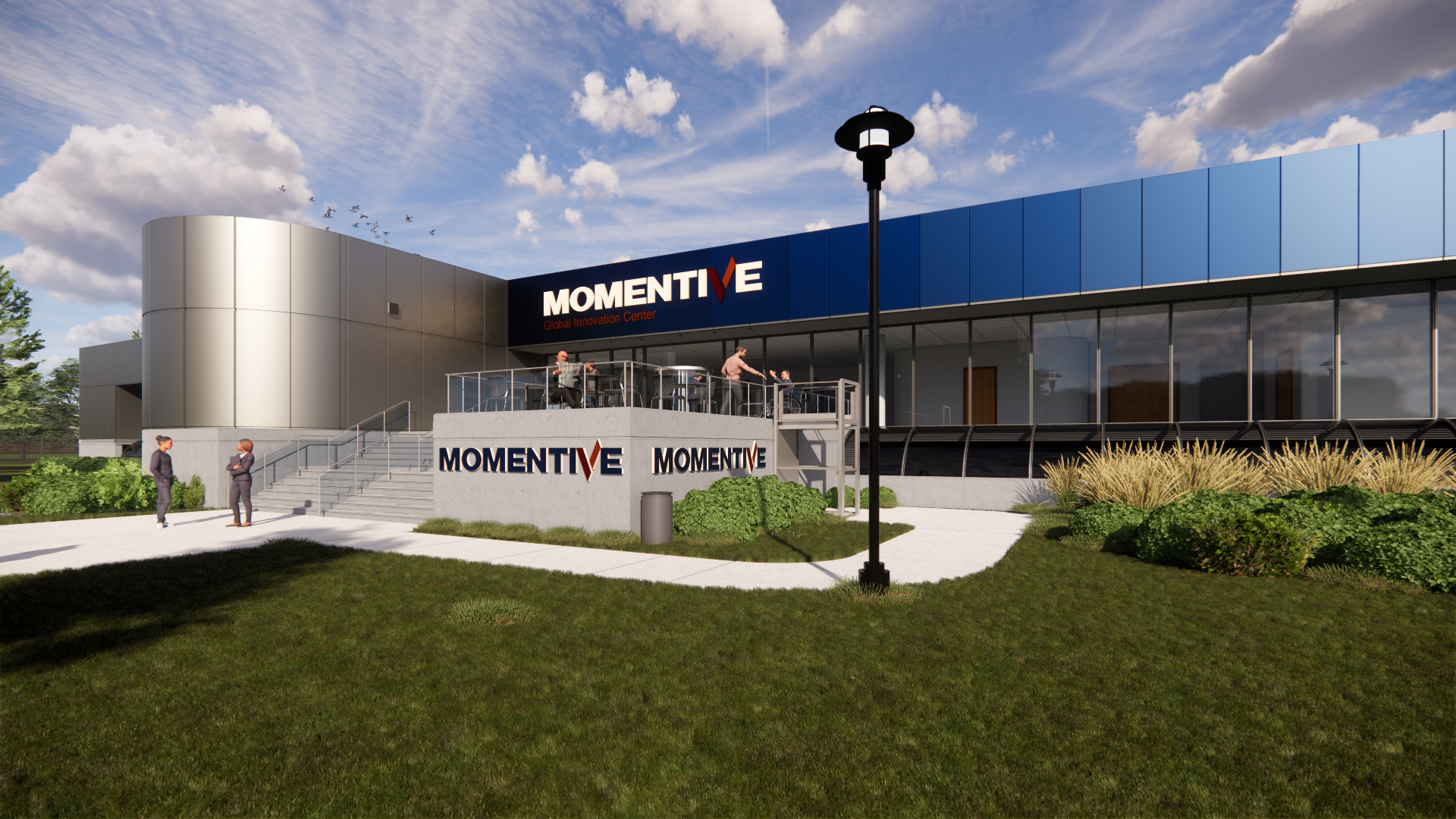 Hudson Valley iCampus Welcomes Momentive Performance Materials to its Innovation and Business Campus in Pearl River, N.Y.
Advanced silicones and specialties company leases 66,430 SF for Global Innovation Center in relocation from Tarrytown, N.Y.
PEARL RIVER, N.Y. (April 13, 2022) – Hudson Valley iCampus is pleased to announce that Momentive Performance Materials Inc. (Momentive), a global high-performance silicones and specialties company, has signed a lease for 66,430 square feet at the 207-acre premier business and research campus, owned by industry leader, Industrial Realty Group, LLC. Momentive is relocating from Tarrytown, N.Y, to open a Global Innovation Center (GIC) in early 2023 to support its growing Performance Additives business.
"I'm very excited to welcome the Momentive team to the Hudson Valley iCampus," said Jamie Schwartz, President of Hudson Valley iCampus. "We're proud Momentive recognized the value of our first-class management team, existing infrastructure, and location. The GIC will be in good company on our campus, where we have created an environment conducive to innovation, ingenuity and industry that offers an outstanding setting for long-term growth."
Momentive's new facility at Hudson Valley iCampus will feature modern office and laboratory space within a collaborative atmosphere of innovation, fostered by campus leaders and neighboring companies such as Pfizer Inc., RK Pharma Solutions, Sanofi, and more. The mixed-use campus features laboratory, office, GMP manufacturing space, and build-to-suit options, which allow maximum flexibility for Momentive's future growth.
The campus is known for historic, breakthrough vaccines developed on the grounds including vaccines for smallpox, typhoid, polio and more. With this history of innovation, Momentive will join the ranks of the renowned community at Hudson Valley iCampus — experts shaping the modern world.
"This move is representative of Momentive's enduring commitment to help solve each of our customer's needs around the world with high-performance, trend-driven innovative products, and solutions, just as we have for 75 years," said V.P. Nalian, President and General Manager of Momentive's Performance Additives business unit.
Andrew Tarvin of Tarvin Commercial Real Estate Services represented MPM in the transaction. Schwartz, Onno Steger, Senior Vice President of IRG, and John Cunningham, Senior Vice President of JLL, represented ownership in the deal.
About Hudson Valley iCampus
Hudson Valley iCampus is a 2 million-square-foot mixed-use, multi-tenanted property on 207 acres at 401 North Middletown Road in Pearl River, N.Y. The property is centrally located in the Hudson Valley and close to dining, shopping and entertainment options, with easy access to train stations, the Mario M. Cuomo Bridge, New York State Thruway, and is within 24 miles of Manhattan. Current tenants include Pfizer, Inc.; Auro Vaccines; RK Pharma, Inc.; Sanofi US Services, Inc.; and Urban Electric Power, Inc. The site is owned by Industrial Realty Group, LLC and managed by its affiliate IRG Realty Advisors, LLC. For information, contact Jamie Schwartz at [email protected] and visit www.hvicampus.com.
About Momentive
Momentive is a premier global advanced materials company with a cutting-edge focus on silicones and specialty products. We deliver solutions designed to help propel our customer's products forward—products that have a profound impact on all aspects of life, around the clock and from living rooms to outer space. With every innovation, Momentive creates a more sustainable future. Our vast product portfolio is made up of advanced silicones and specialty solutions that play an essential role in driving performance across a multitude of industries, including agriculture, automotive, aerospace, electronics, energy, healthcare, personal care, consumer products, construction, and more. Momentive Performance Materials Inc. is an indirect wholly-owned subsidiary of MOM Holding Company. Additional information about Momentive and its products is available at www.momentive.com.
###
Read full article